Lin is a lieutenant of the 12th Battalion and a CO. Her first and only appearence so far is in Advance Wars: Days of Ruin. She fought in the final battle against Greyfield and shot him, avenging Brenner's death.
Lin appears in most of the tactical sessions in the campaign, simply because she is a naturally talented tactician who gives good advice. She has a sarcastic sense of humor, and enjoys picking on Will, although she must respect him in some way because she was the one who appointed him commander of The Wolves. She is a loyal friend to Brenner. Though they do disagree with each other on many occasions. Lin has trouble showing her emotions most of the time.
Her CO Zone is one square, and boosts the attack (**) and defence (**) of ground units. She is a Fog of War specialist, and her CO Power increases units vision by 2, allowing them to see into woods and reefs. Because of this, she is probably most like Sonja from the orginal Advance Wars series.
Appearance
Strategy
Attach Lin to a tank or medium tank (if you can afford it) and go to town. Her dangerous 130/130 ground units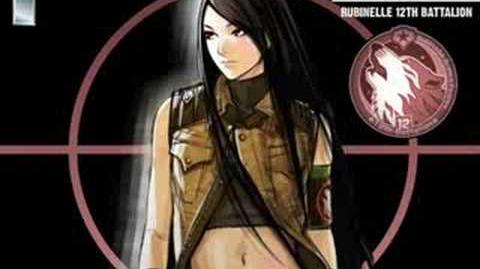 will break through many defensive line ups with just a few tanks, mechs, and an anti-air unit. Because her ground units takes less damage they have better counter-attacks as well. Once you've maxed out Lin's zone, you have a very high advantage. COs that do not grant any special boosts to ground units will have a difficult time dealing with Lin.
However, you have to remember to be a little patient with Lin since she starts out with 1 CO zone.
Trivia
Lin has some interest in fashion, as exhibited in the tactical session of mission thirteen: Greyfield Strikes. Where she is shown teaching
Isabella how to properly apply make up, and color theory for appropriate clothing to wear to combat.
Community content is available under
CC-BY-SA
unless otherwise noted.